It all started with a cookie….
Over 25 years ago, Kay Benjamin was flying from coast to coast every week and kept observing the "chocolate chip cookie BOOM" happening on both the east and west coasts. Storefronts selling freshly baked cookies had lines out the door; people were placing orders by the dozens. Kay, who always had loved baking, realized the opportunity to turn her hobby into a business and opened a retail store selling fresh baked cookies in Kansas City. The business grew as Kay's Good Cookies gained a reputation for incredible cookies. In fact it grew so much that a large national company eventually bought all of Kay's stores.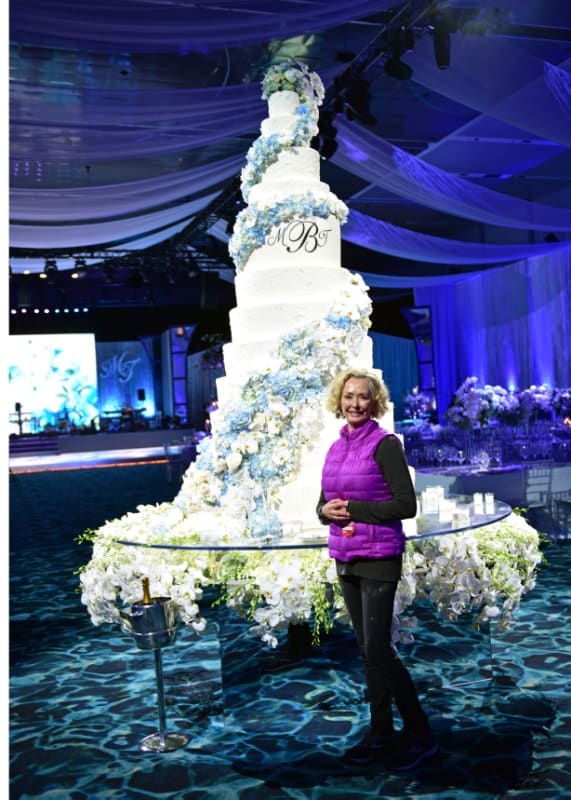 Turning to cakes…
Kay then directed her baking hobby to cakes. With a passion to bake and get creative in the design process, she began baking birthday cakes and gained a reputation as a great baker with a unique approach. Her flavor-filled, freshly-baked cakes caught the attention among the wedding cake crowd as brides looked for cakes that not only looked good but also taste great. Her 3-layer cakes with signature mousse fillings became an immediate success.
Twenty-five years later, Kay continues to bake cakes from her commercial bakery in Leawood, KS. She has baked custom cakes for hundreds of happy brides and their wedding guests.