In over 25 years of baking cakes and working with brides we've developed a few tips for you and your wedding cake.
Serving your wedding cake
The number of servings you need for your wedding cake will depend on how the cake is served at your wedding. (served to each guest or buffet style.) If the cake is being cut and served to each guest, you'll need more cake to ensure each guest receives a slice and you have enough. Buffet-style servings don't require as much cake.
Cake stands frame your cake
One unique feature about Take the Cake is that we make custom cake stands to go with each creation. Because they come in a variety of styles and colors, our stands accentuate each cake and add height and elegance. Some facilities and other bakeries may charge for standard cake stands; however we offer our brides something unique and different at no extra fee.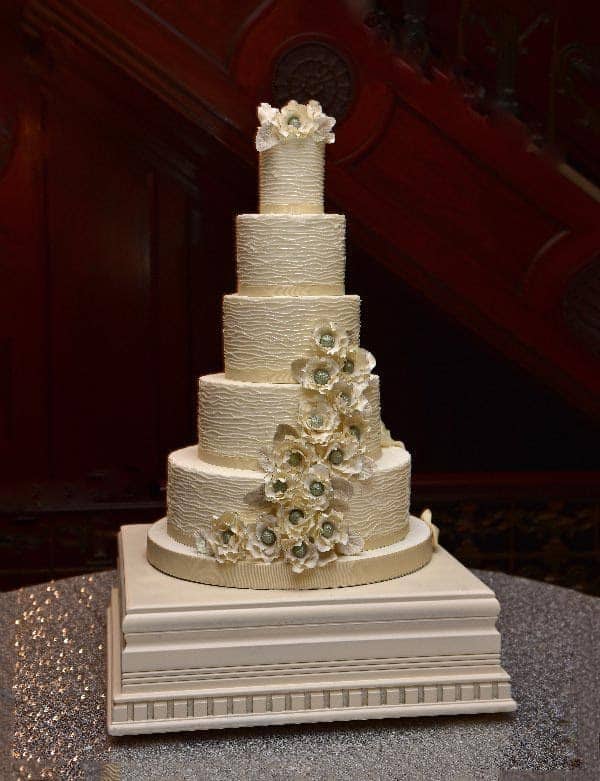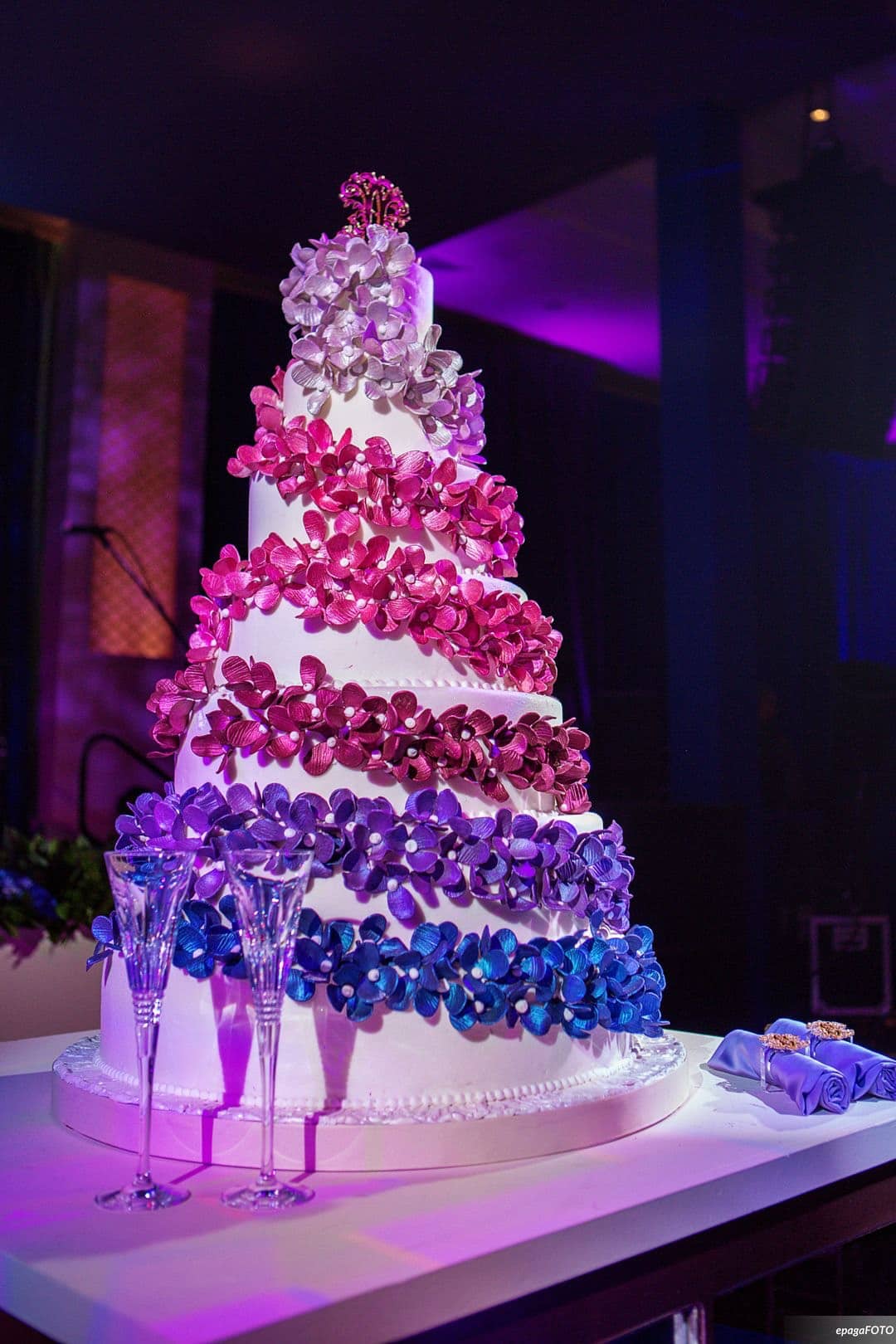 Lighting the wedding cake
Did you know that the wedding cake is the 2nd most photographed thing at a wedding? That's why you want to make sure the cake looks great! Our cakes are designed to be a beautiful centerpiece to your event. We encourage you to place the cake table in a prominent location at the reception that's near great lighting so your photographs turn out great.
Pre-box the anniversary topper
Traditionally, the top tier of a wedding cake is reserved for the bride and groom and eaten one year later on the first anniversary. At Take the Cake, we remove the hassle out of this tradition and pre-box that top tier for you. We'll wrap it up so it freezes correctly and have it boxed up and ready to go. This convenience for the brides is always appreciated…. especially one year later! (The actual "top" of your wedding cake will appear as a cake tier but actually be made of Styrofoam. The number of servings you need will dictate the size and amount of bottom tiers; the top tier will be reserved for the couple. The anniversary top tier comes at no extra fee; it's included in the wedding cake price.)