Wedding Cakes in Kansas City
The wedding cake is an important part of your very special event, it is the second most photographed item at a wedding reception. I have been baking and designing wedding cakes for over 25 years. Whether you know exactly what you want or don't know where to start, my 25 years of experience will help us create a spectacular
Wedding Cakes Designed by Take the Cake
During our consultations, many brides bring beautiful wedding cake photos from bridal magazines or Pinterest of smooth, shiny cakes covered in fondant icing. However during our taste testing, most brides overwhelmingly prefer the taste of buttercream icing over that of fondant.
Our Mission Statement is wedding cakes should look good AND taste great. My specialty is the ability to achieve the same smooth fondant appearance of the "magazine cakes" but with using rich buttercream icing. We will provide you with the best of both worlds.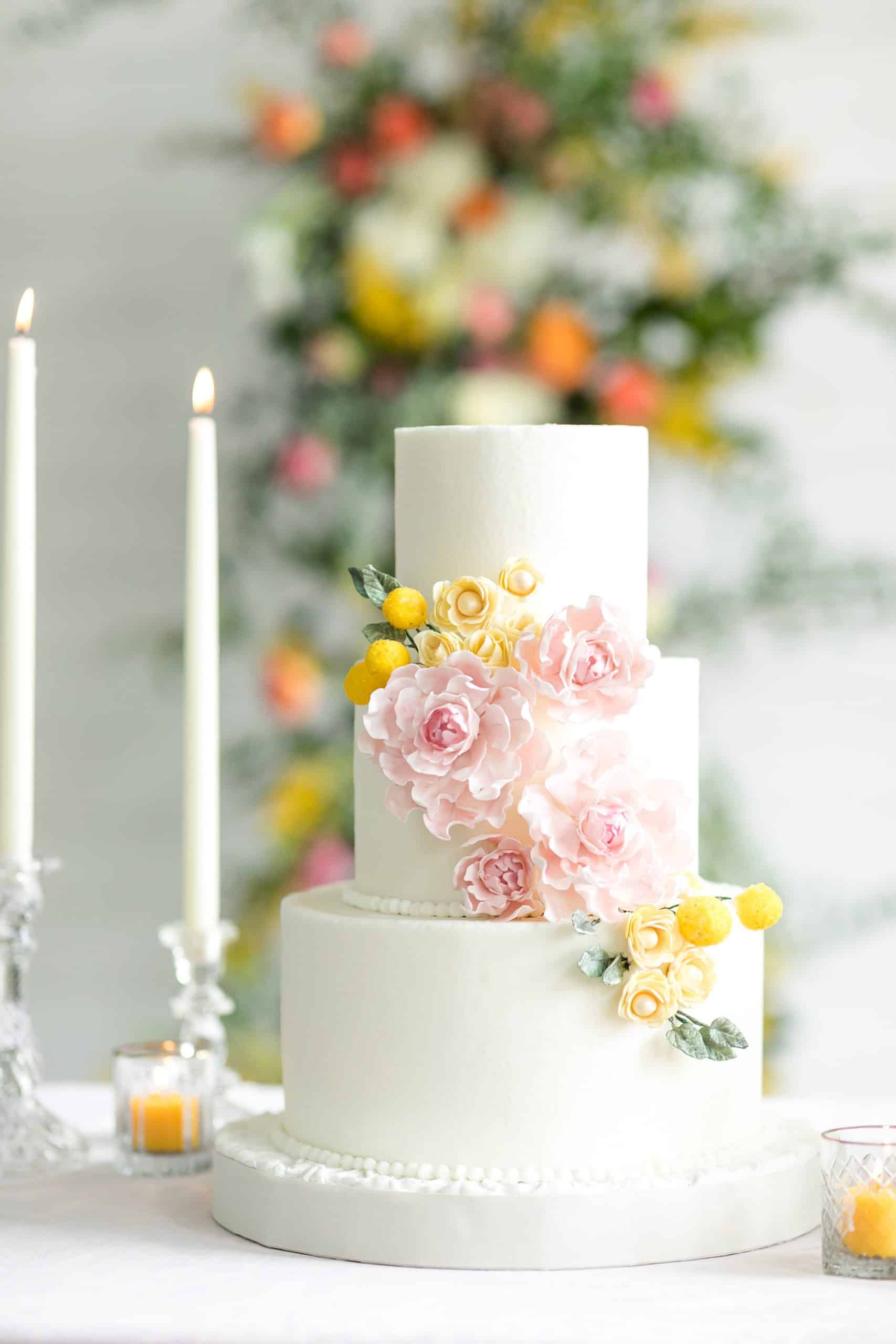 Call for a complementary consultation.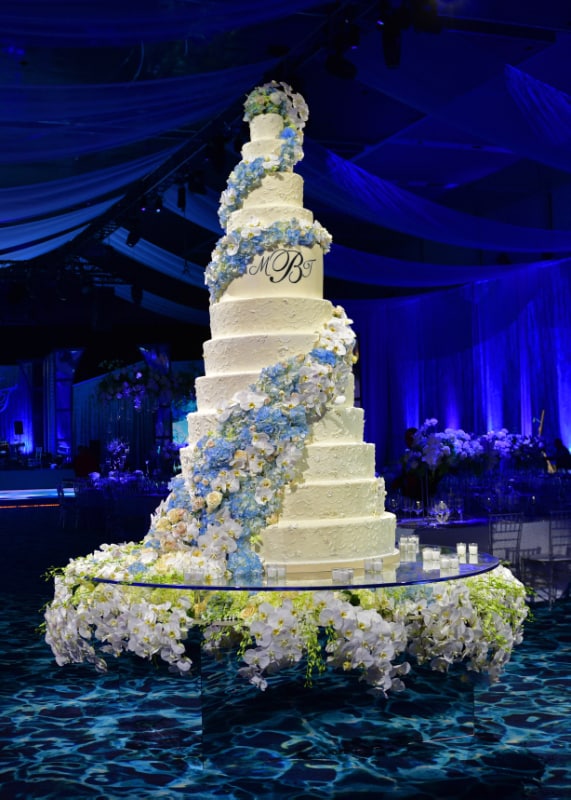 Working with your reception site and florist
We know that it's important for wedding vendors to work together in order to make the perfect day come together. That's why we work with the reception site and your florist. You can count on us to create open lines of communication with each person involved in coordinating your wedding. We want to make sure the cake looks great and gets where it needs to be … when it needs to be there! Don't stress about the details, let us handle everything for you.
An extra top cake tier boxed for your anniversary
We pre-box an extra top tier of your wedding cake for you, at no additional cost. Traditionally, couples freeze this top tier and eat it on their first anniversary. For your convenience, we will have an extra top tier of your wedding cake pre-boxed and ready to freeze – packaged just the way it needs to be to taste yummy even a year later.
Wedding cake designs
We custom design each wedding cake … no one-size-fits-all cakes with us!